Ah, the Oscars 2013. The fashion expectations are amped up so drastically at the Academy Awards, and the line between "amazing" and "fail" can often be very, very small. The celebs really turned up the glamour in 2013, and whilst many got it so very right, many got it so very, very wrong.
Best Dressed!
1. Jessica Chastain 
Armai Prive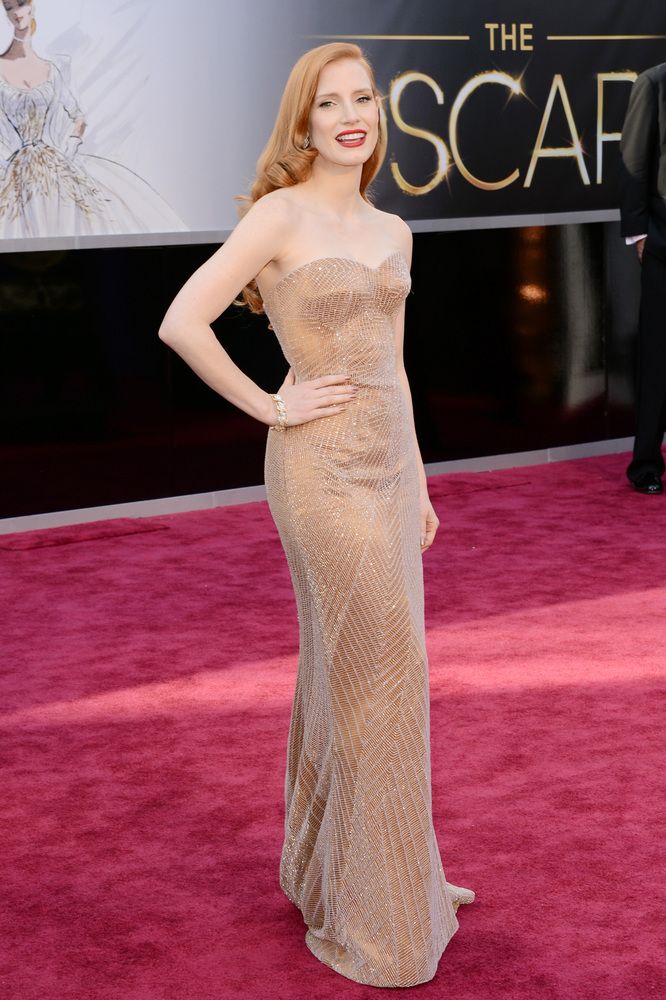 Just stunning. It is as if she's been brought to 2013 directly from the 50s. The golden of her dress with that milky skin tone and ginger hair colour is absolutely divine, and the cut of her dress nips in beautifully at the waist. I love the sweetheart neckline too. She oozes class and old Hollywood. Sometimes, you gotta look to the past to own the future. Breathtaking.
2. Stacy Keibler
Naeem Khan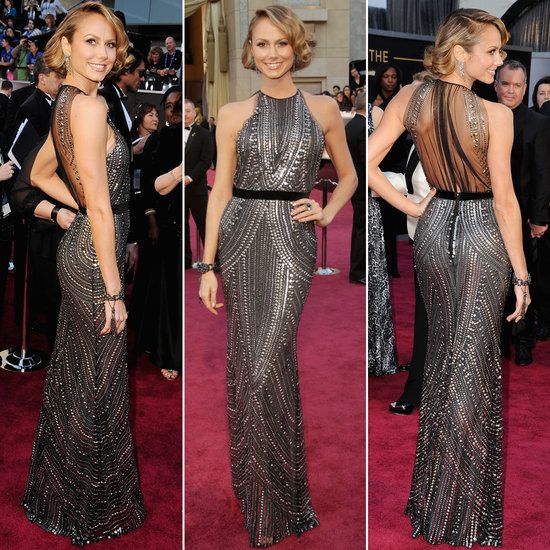 Everyone talks about how gorgeous Clooney is. And he is. But damn, I think he's the lucky one in this relationship. Stacy looks absolutely incredible in this Naeem Khan gown, and if you think it's amazing at the front, check out the racer back. Her cropped 'do is really lovely as well, and paired with that high neckline, it makes her neck look oh-so-graceful. You just can't fault this one. She was very, very close to being my number one.
3. Charlize Theron
Dior Haute Couture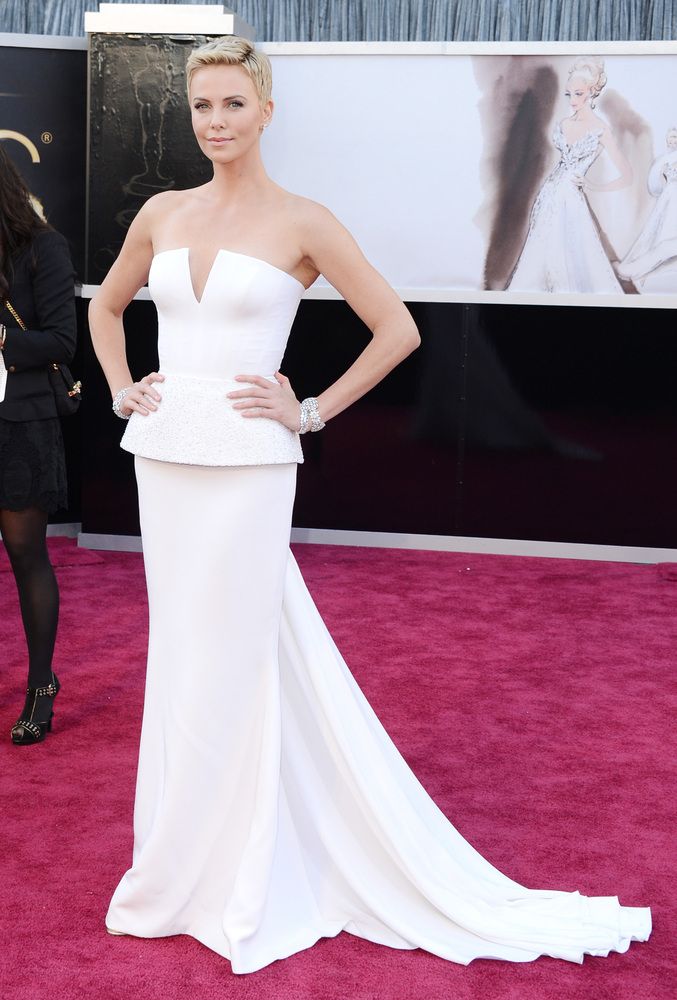 Cropped hair? Check. Flawless white gown with very now peplum waist? Check. Understated jewellery with a dipping neckline? Double check. Then you must be in the incredible Charlize Theron in one of the most lovely outfits of the 2013 Oscars. Really, the peplum and neckline is what elevates this dress from great to spectacular, but the complete lack of overbearing accessories is all Charlize – only studs and wristwear adorns her lovely skin, and that bare neckline is something else. Just stunning.
4. Kerry Washington
Miu Miu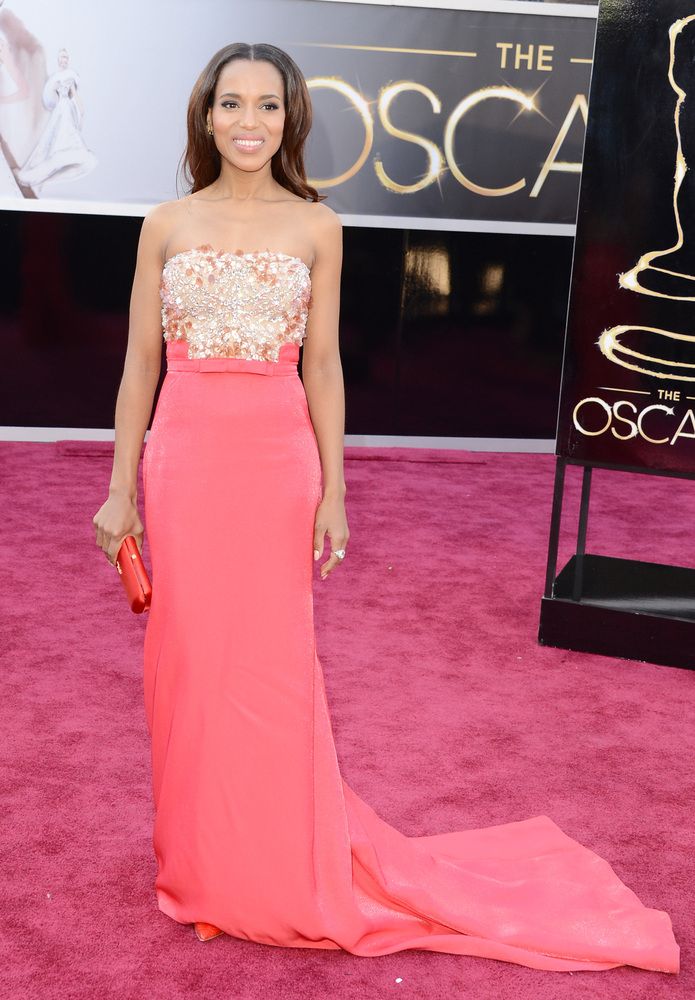 Finally, some colour! And what a colour it is. Kerry's lovely cocoa skin tone pops against the coral of this Miu Miu gown, with the muted orange, coral and cream beading at the bust toning it down from being overbearing. The orange shoes and clutch really sell it, and another bare neckline lets the dress speak for itself, and it speaks LOUDLY, saying "Dude, I look AMAZING".
5. Naomi Watts
Armani Prive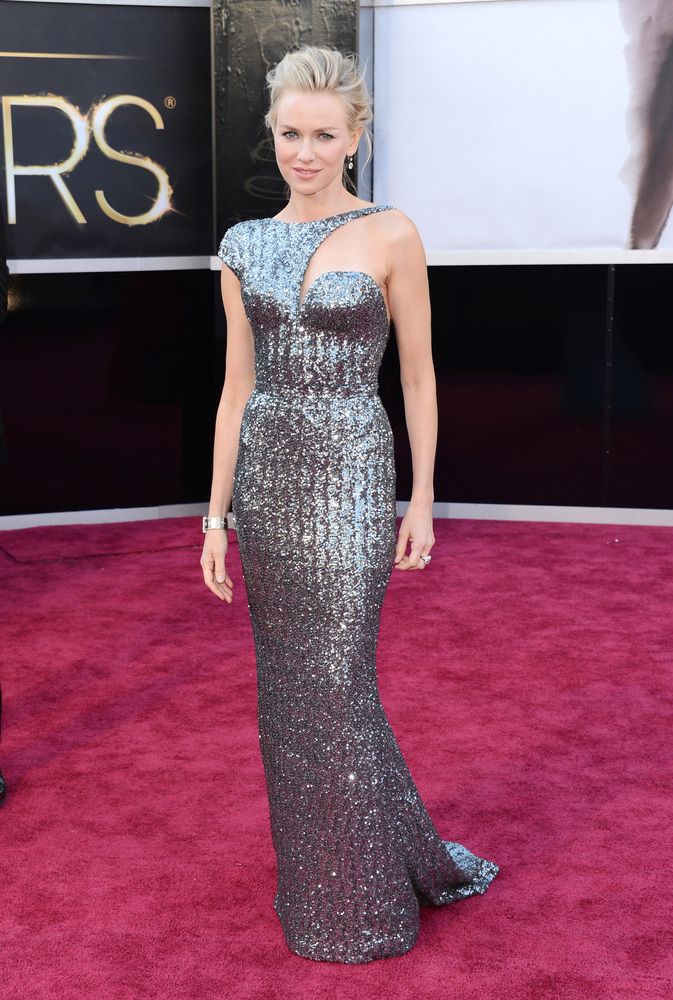 So modern and oh-so-sexy, Naomi really nails it in this Giorgio Armani gown. Sparkling silver draws your eye, and the asymmetrical neckline keeps it there. The best thing though, is that that's all there is to it; it looks like a complicated gown, but it's really not. And it's in that illusion that Naomi basks. Muted accessories and her blonde locks swept up finish off this polished, futuristic look. If we all get to dress like this in the future, count me the hell in.
Honorable mentions!
Sally Field
Valentino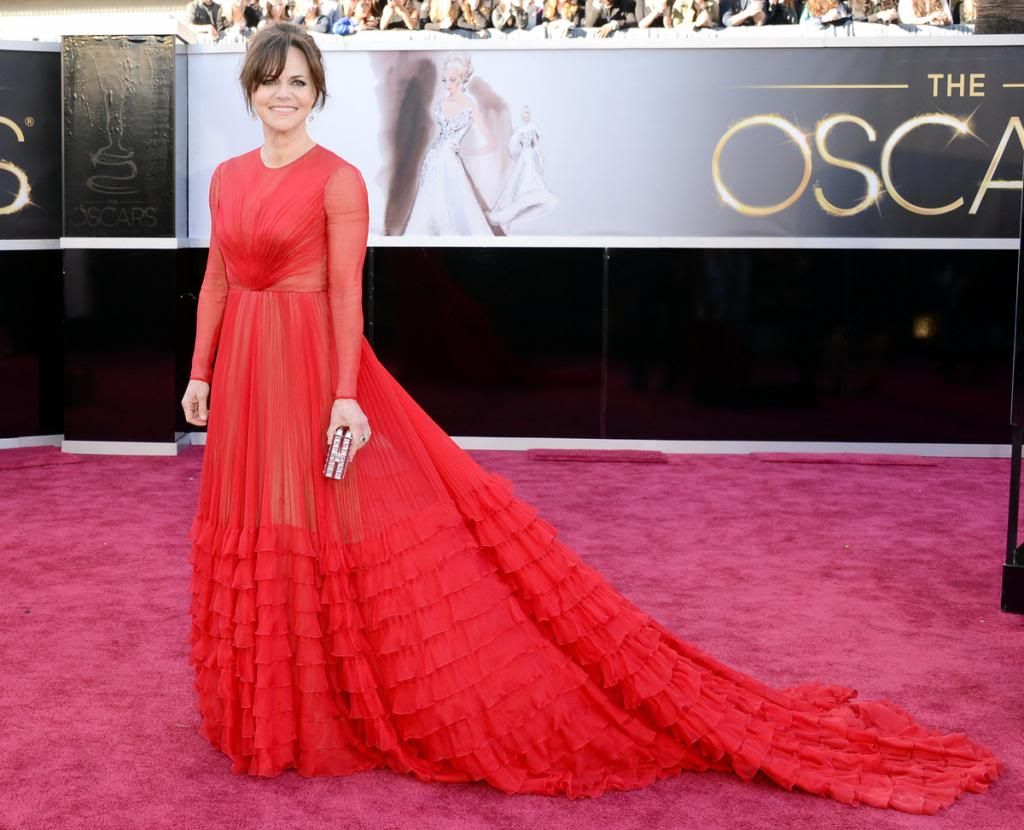 Sandra Bullock
Elie Saab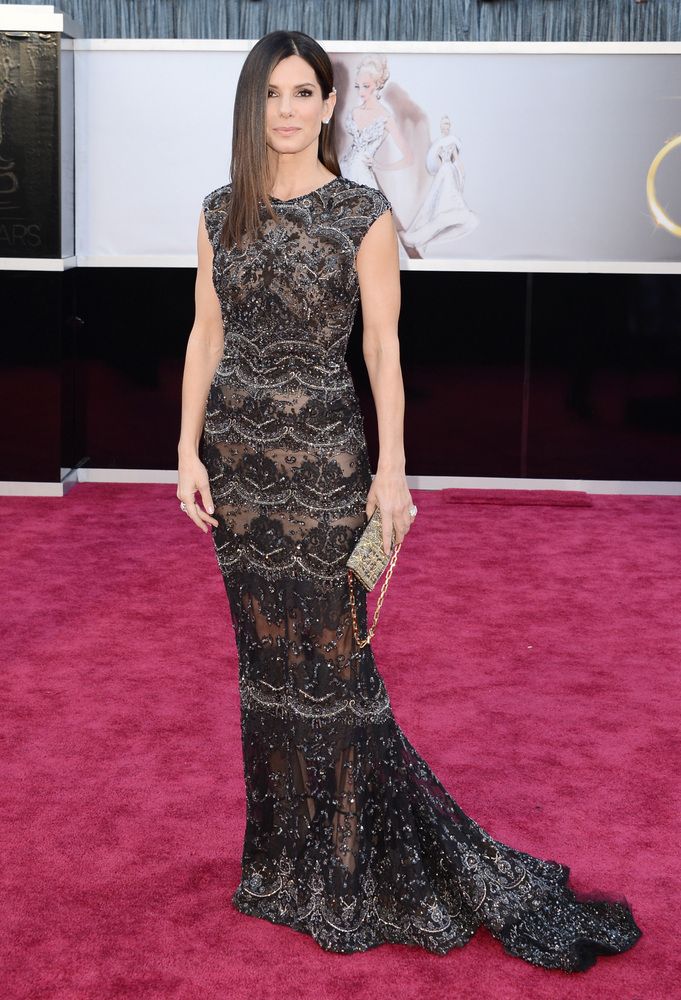 Amy Adams
Oscar de la Renta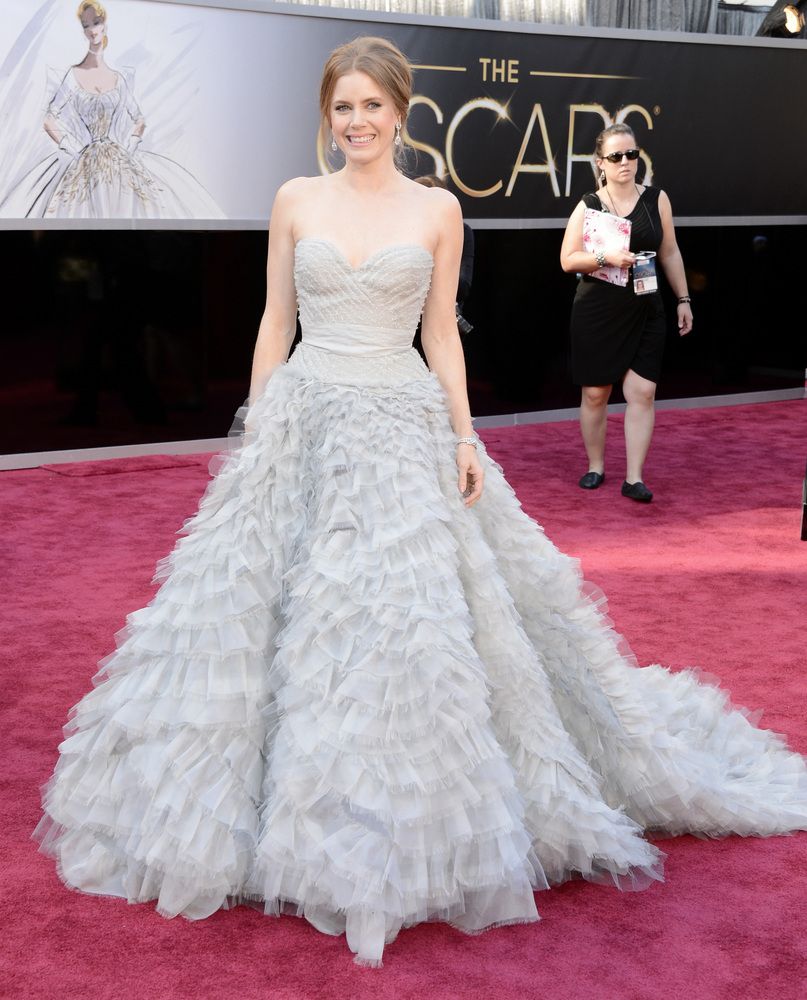 Catherine Zeta Jones
Zuhair Murad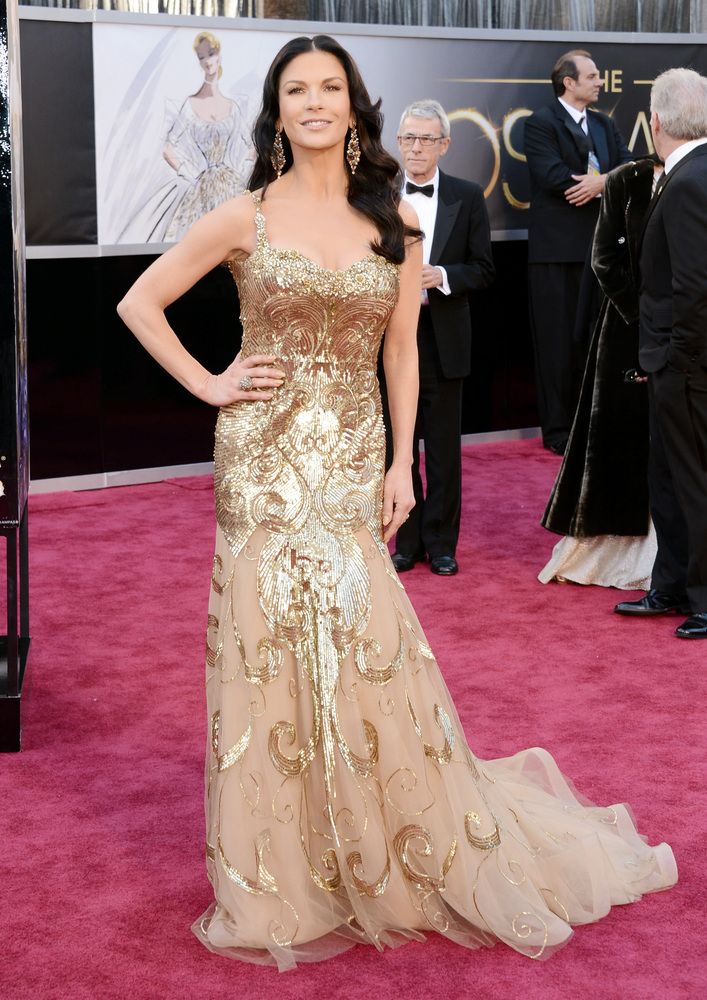 Worst dressed!
1. Brandi Glanvillie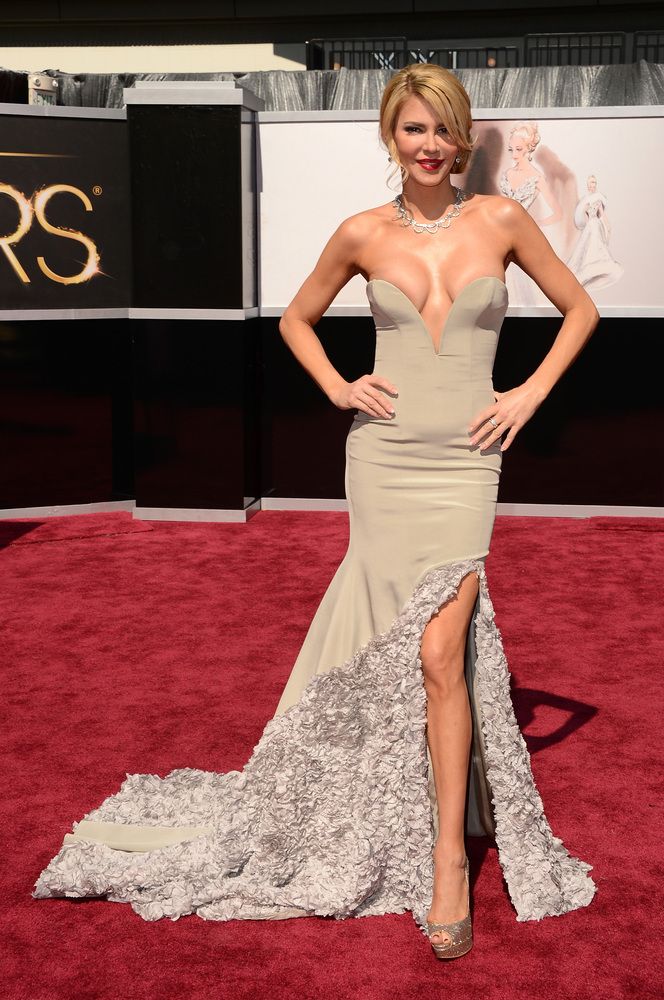 I don't know who you are or where you came from, but you and your squashed boobs with awkward Angie leg can GTFO. Seriously, this is so awful. I don't think I need to explain why.
2. Halle Berry
Versace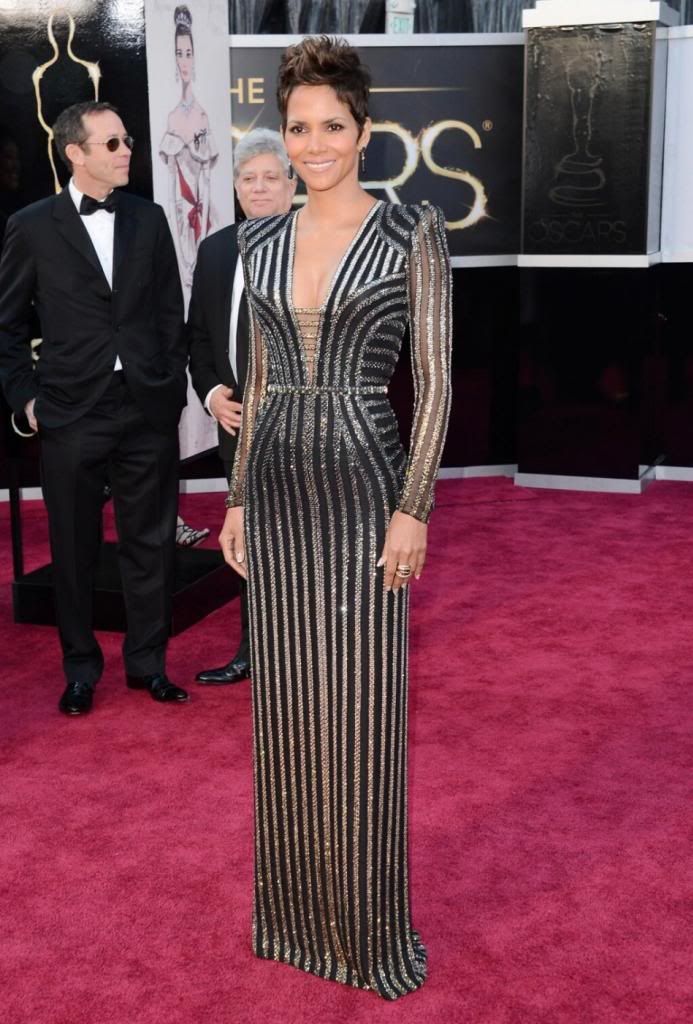 If Halle was trying to look like a evil villain in the next Prometheus film, she succeeded. If she was trying to look, y'know, GOOD… Then no. I'm not sure what is even going on here. Weird 80s shoulders with a striped design that seems to want to show off her boobs, but can't manage. And the waist! Bad dress on a beautiful woman. She can do so much better.
3. Renee Zellewger
Carolina Herrera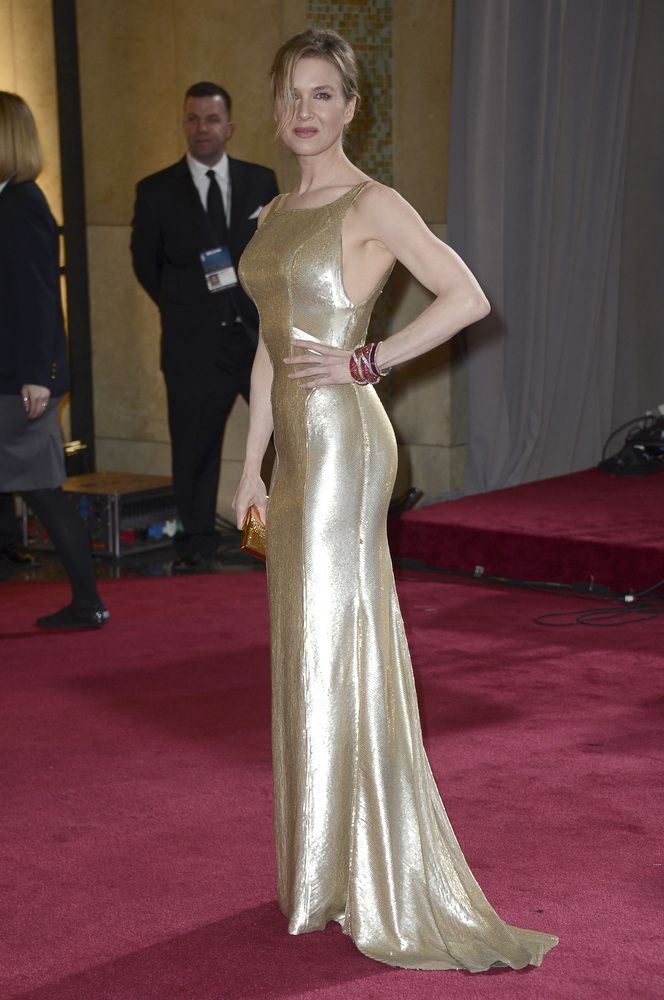 The top half looks like a Speedo. The bottom has a raw edge that looks not "raw", but just unfinished. She's added red bangles for some reason, and apparently can't afford a hair brush. Or a stylist. Not sure what she was going for, but… no. Just no.
4. Meryl Streep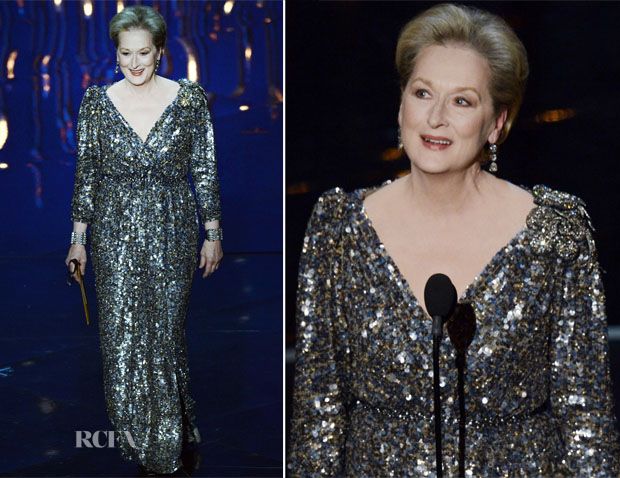 I swear to god, she wears the same dress every year. I know you're a legend and all, but try some new will you? Sheesh.
5. Kelly Osborne
Tony Ward Couture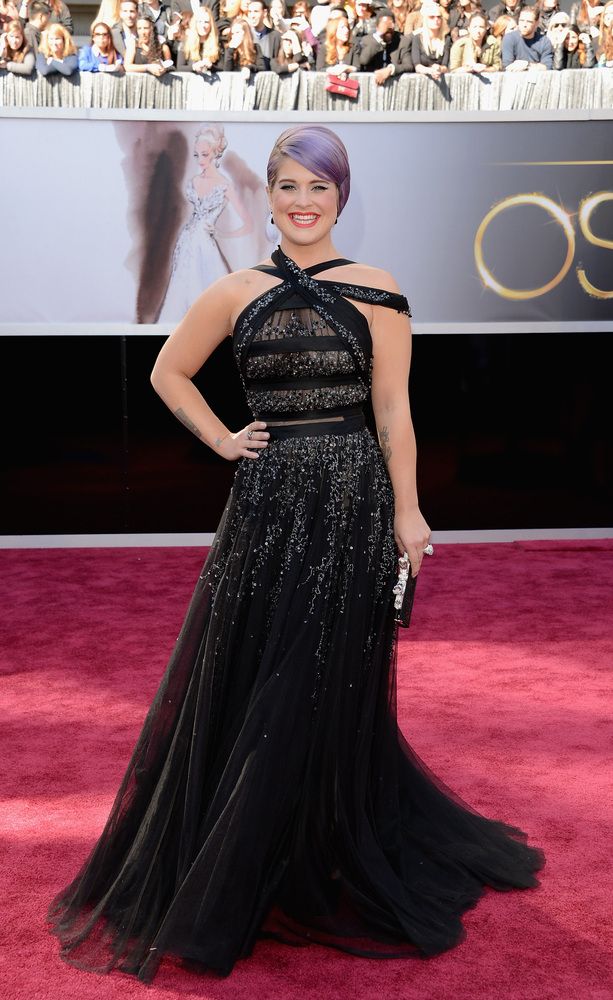 I've really dug Kelly's style over the last year or so, but this makes her arms look like a butcher's shop, and her hair is far too polished for this edgy number. It's not a bad dress, it's just not for her. She needs to give Zac Posen a call back and never go elsewhere.